Valerie Gomez
Drechsel Business Interior
James is a great professional with a lot of knowledge in his area, he provides excellent technical support and he is always available to help and support his clients.

As we all know, I.T. is a fast changing world and James is good at finding simple solutions in a timely fashion while considering cost effectiveness. It is always nice to work with him and his staff. He is knowledgeable in his field and has a work ethic that is appreciated. I highly recommend James and InfoTech and the services they provide.
Kim Grimes
Grimes Professional Services
James has been our network specialist for over a year now. He is very knowledgeable, has a great work ethic, is always reliable and provides solutions while taking into account our budget. We are a growing business and his recommendations have always been solutions we could grow in to at a reasonable cost. I highly recommend James' services.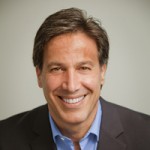 George Paialunga
Residential Real Estate Broker at RE/MAX Royal ( Jordan) Inc
I recently had to deal with a computer issue with my lap top. Thankfully I was able to speak with James. Along with many others, "I can't work without my lap top".
Besides resolving the problem, James and his team were nothing less than professional. I'm a little computer ignorant so I especially appreciated their patience and the way they explained everything - let's face it we don't necessarily speak the same language when it comes to "computers". I value their knowledge and professionalism and they SHOULD be on everyone's contact list for I.T. specialists! Thank you James!
Pierre Joseph
Owner and Photographer A1 id Pro
I met James several years ago, at Chamber of Commerce events. He always seems calm and relaxed. I guess that's one thing you need when your computers
or servers come to a grinding halt in your enterprise. An I.T. guy that can stay calm and quickly troubleshoot the situation with practical solutions. On two occasions, he got us out of a potential mess with his expertise. Thanks James.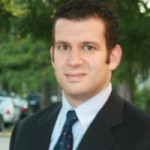 Jason Zuckerman
Mortgage Broker
I met James through a networking group and he is the consummate professional. He was able to resolve two tech issues I had remotely within 30 and 15 minutes respectively. He is reasonably priced and I was able to continue on with my day, whereas with others, I may have lost half a day of work. Thanks James!!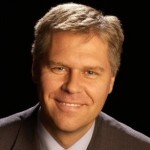 Joseph Huza
Executive Director at West Island of Montreal Chamber of Commerce
As a chamber of commerce, having excellent I.T. support is crucial to the well-being of our organization. We were looking for a company that was able to help us in upgrading our network and provide us with peace of mind. The Infotech Montreal team mapped out and implemented a customized strategy that has made us a more efficient organization. Originally we were looking for a service provider but the Chamber actually has a strategic partner integral to its growth. I highly recommend Infotech Montreal to anyone looking for peace of mind.
Manon Gauthier
Sales representative at Burovision
Always willing to help out and find a solution; it's a pleasure working with James!

Don Christie
IT design, Capital Markets trader
James quickly assessed issues and speeded up the network and computers in an extremely time critical environment - the Level II NASDAQ market trading environment.
A 3/4 to two second lag in receiving information from the New York Stock Exchange and the NASDAQ was a huge concern. His PC and network optimization greatly helped to resolve this mission critical issue.
He also helped us when I was at www.Tradefreedom.com
I have found him to be personable, knowledgeable, and a responsive, cost effective solution to a trader's computer and communication issues.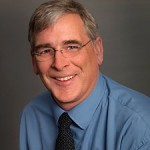 Paul Burgess
Owner, Computer Solutions
I have worked with James for 8 years and find him to be patient, honest, reliable and above all trustworthy. James's I.T. skills are impeccable and he WILL get the job done!
It has been a pleasure to have an association with James and Info-Tech Montreal, and I look forward to many more years!
Sharon Furlong
Accounting Manager at DALFEN AMERICA CORP
I am writing this letter in praise of Mr. James Hutchison. He has served our company for computer administration assistance. James goes above and beyond his capabilities to help us with our needs and requirements. He takes the time to answer any questions we might have, and if he cannot supply us with the answer, he will try to find it.
James is a pleasant and helpful person to work with, he would accommodate us for any emergency calls, if time permits.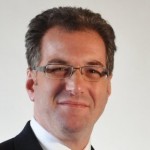 Renzo Fraraccio
President/owner at Burovision
James has been working with us for several years. I would highly recommend his company and the services he offers.